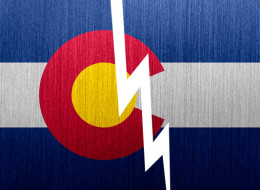 https://www.facebook.com/NorthColorado?hc_location=timeline
Great new article from WND on the North Colorado: 51st State Initiative. There are several significant new quotes from Commissioner Garcia. Please take the take to read this article. Also Like and Share it to get the message out! We are gaining momentum!

http://mobile.wnd.com/2013/06/county-wants-to-be-51st-state/
http://www.huffingtonpost.com/2013/06/27/weld-to-meet-with-kansas_n_3512287.html
Interest in joining the North Colorado: 51st State Initiative now coming from OUTSIDE Colorado
Interest in joining the North Colorado: 51st State Initiative now coming from OUTSIDE Colorado as well.

Weld County Commissioner Bill Garcia comments on interest from other states in the interview with World Net Daily (WND).
"We have received phone calls from citizens in the Nebraska panhandle complaining about how they are having the same issue with Omaha that we are having with Denver, Garcia said. "Then last week we talked to people in New Mexico who are interested in part of peeling part of the state off and joining with Texas.
"In each of these cases rural residents are being disenfranchised by the populated urban areas of their state who are attempting to pass regulations that may make sense in a city but are not necessary in rural areas."
Jeffrey Hare is a webmaster of the northcolorado.org website along with the North Colorado: 51

st

State Initiative Facebook page. He is a successful small businessman, life-long gun owner, a charter school board member, and an at-large member of the Weld County Council. Hare lives with his wife of 20 years, and three children in Greeley, Colorado.
-http://www.huffingtonpost.com/2013/06/27/weld-to-meet-with-kansas_n_3512287.htmlFollowing Weld County commissioners' proposal to secede from Colorado and form a 51st state, commissioners say they will meet with counties from western

Nebraska and Kansas, which have also expressed interest in joining the effort.


Some south and southeast Colorado counties may also attend a meeting on July 8 to consider how the boundaries of such a state would look, and whether it's feasible, Weld County Commissioner Doug Rademacher said on Thursday.
Weld commissioners met earlier this week with eight northeastern Colorado counties, including Morgan, Logan, Sedgwick, Phillips, Washington, Yuma, Kit Carson and, most recently, Lincoln, counties, for a preliminary meeting on the North Colorado proposal.
At one point, Rademacher said El Paso County in southern Colorado also expressed interest in the new state. He said he expects six to eight more counties to be represented at the next meeting at the Akron, Colo. fairgrounds, which is in Washington County.
"We basically are going to have to decide at that point, how much bigger we want to get," Rademacher said of the July 8 meeting. "We can't have a checker board of counties that want in."
The public can attend the meeting, but won't be able to participate.
When they announced their proposal earlier this month, Weld commissioners said they felt agriculture and oil and gas are under attack in the State Legislature, and the needs of rural Colorado counties are being ignored.
Since then, Rademacher said he's gotten mostly positive feedback from his constituents, with 15 emails in support of the measure to every one email against.
"The snowball is getting bigger," he said.
Rademacher said if the proposal makes it to the November ballot, he expects voters to approve the creation of a new state by at least a 60 percent margin.
But while he said the support is there, Rademacher said he doesn't see the effort coming to fruition.
Under guidelines in the U.S. Constitution, North Colorado would have to get the consent of the Colorado General Assembly and the U.S. Congress to move forward with forming its own state.
"Realistically ... we will not see the finish line. But it will be an interesting exercise."