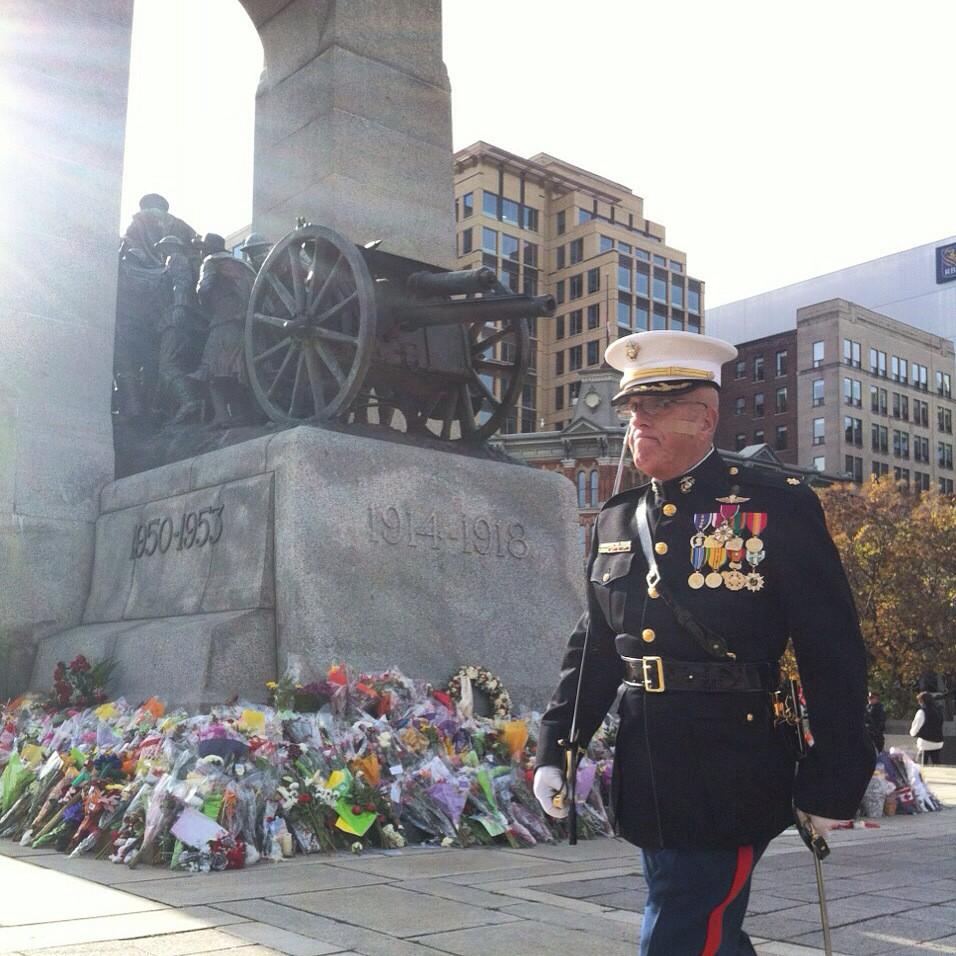 The only words I recognized were 'kill you,' because I've heard them before," he said.
His spirit was captured in one of his responses to a jihadist on the other end of the phone. "Hey, you're looking for a target, here's a new one for you; give it your best shot; we'll see how it works out for you." He said.
Arriving at the memorial on October 31 at 6am, he stood guard alone at the war memorial until he was joined at 9am by Canadian police and the Canadian honor guard.
The Canadians were heralding Sinke as a hero. Just look at some of these tweets.